Townsville Horse Agistment and Quality Stables
Welcome to Townsville Agistment.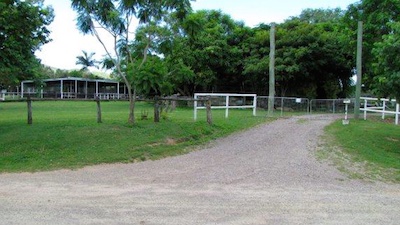 Because we live on the property, we have established a real sense of community with horse owners here. We are true horse enthusiasts and will make your horse feel at home! We pride ourselves on the high quality of our stables and grassed paddocks. However, we are more proud of the fact that we are able to provide:
A community where friendships between horse owners thrive, and everyone can share in the joys of horse ownership.
A place where everyone has a pleasant and enjoyable experience, each and every time they visit their horse.
An environment where you can enjoy the tranquility of the property; where you can relax and get away from the stress of city living.
We can cater for all your horse's needs, as well as the diverse requirements of pleasure riders or equestrian competitors.
- and all at an affordable price!

Townsville Agistment is a quality facility situated in the quiet, rural area of Roseneath.
We are only 14 klms away from Townsville City.
IF THIS IS WHAT YOU ARE LOOKING FOR IN EQUESTRIAN AGISTMENT, THEN PLEASE CONTACT US.